Answered By: Jenica Ibarra

Last Updated:

Aug 10, 2020

Views:

15
You do not need to login to search OneSearch, but in order to see and link to results, you will need to login to your Eckerd account. This is a seamless process if you are already logged into your Eckerd gmail account on the same browser. The system will automatically recognize that you are logged in and log you in automatically. Logging in allows you to view and renew your existing loans, access online databases and resources, save items to your Favorites list, request physical items from the library, and make interlibrary loan requests. We encourage you to use the same browser as the one in which you are logged into your Eckerd account for the best experience.
Access is only provided to current members of the Eckerd community, including students, faculty, staff, and ASPEC. Alumni can search OneSearch but cannot access subscribed resources online.
If you are NOT already logged into your Eckerd gmail account, you will see the following Google login page where you can login. Be sure to include your username@eckerd.edu when logging in:
If you are ALREADY LOGGED IN to your Eckerd gmail account, you should not need to login again when opening a library link. Instead, you may see the following prompt to select one of your gmail accounts. ONLY those with @eckerd.edu domains will work.
MULTIPLE GMAIL ACCOUNTS (IMPORTANT): If you are logged into a non-Eckerd Gmail account and click a proxied library link, you will see the following error message from google. Please log back into via your Eckerd gmail account and try the link again.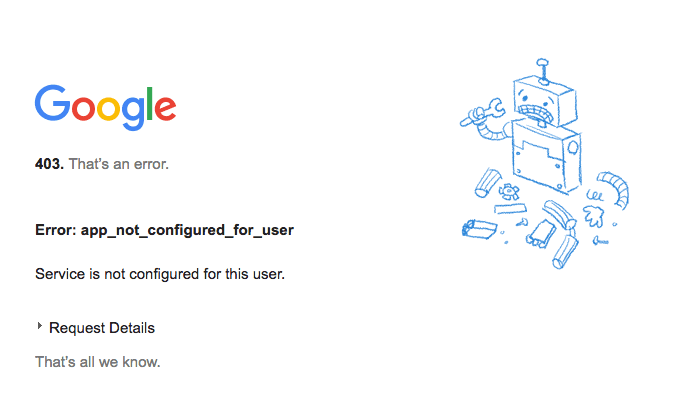 Let us know if you have problems logging in. If you are unable to remember your Eckerd password, you can use the links under the Account Management section at the following page: https://www.eckerd.edu/my/
Does this answer your question?
Does the answer on the left address your question? If not,